A cloud of blossoms

Far and near;
Then sweet and clear,
What bell is that


That charms my ear?
Ueno? Asakusa?

The Famous Haiku Poets:
Basho Matsuo written at Ueno
Translated by Clara A Walsh
The history of INSHOTEI is a part of the history of Ueno park.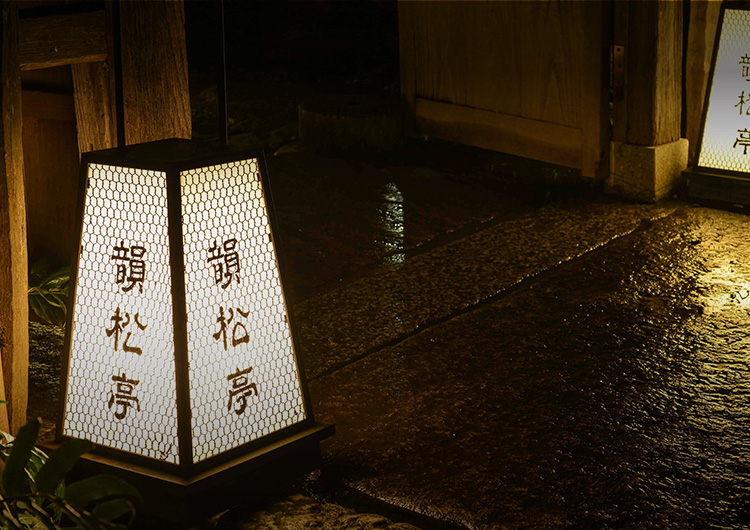 Our History
Inshotei was established in 1875 (Meiji 8).
The bell next to the manor has been ringing the time daily since the Meiji period (1868 - 1912). Pine trees that once stood around the manor, have been replaced with cherry blossoms.
The manor was built to welcome guests from overseas, and at the time, the director of the National Museum, gave it the name "Inshotei," meaning manor ("tei","亭") of "lingering sound ("in","韻")" and "pine tree ("sho","松")," in the hopes that guests would come to enjoy the beautiful scene of pine trees while listening to the sound of the bell faintly lingering in the wind.
In those days, the bell rang once every two hours, but now the bell rings three times daily: at 6 AM, noon, and 6 PM.
Please enjoy the historical sounds of the very same bell of the Edo period (1603 - 1868).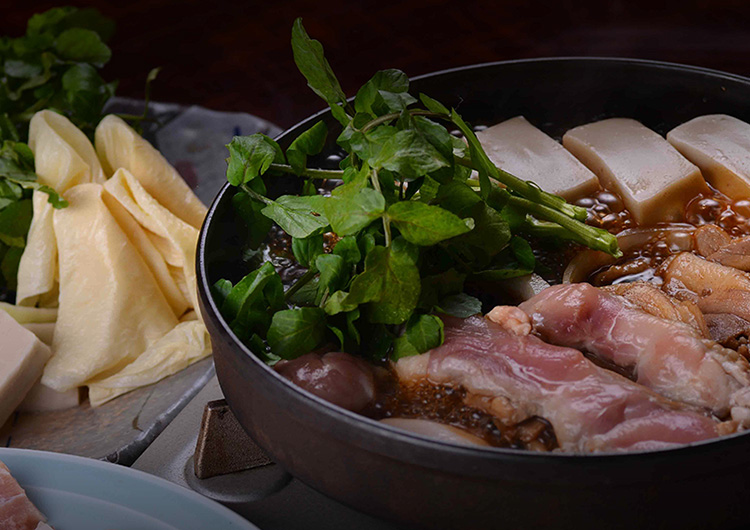 Our Courses
In the beginning of the Meiji period, Japanese hot pot with chicken (the origin of Chicken Sukiyaki) was introduced to areas from Ueno to Kanda.
With this historical background, we still offer Chicken Sukiyaki at Inshotei.
In addition, the watercress is used to accompany Chicken Sukiyaki at Inshotei, as watercress was abundant from the mountains of Ueno to the Shinobazu Pond during the Meiji period.
We also serve an exquisite array of Kaiseki-style courses, using ingredients that mainly consist of seasonal fresh vegetables as well as soybeans that are rich in Umami, all to ensure that our customers enjoy the best food experience possible.